Introducing Prewards: Making shopping and saving simple at your favorite stores
Prewards are offers to leading brands automatically loaded onto your debit card as soon as you see them in your Prewards Weekly Offer email or bank portal. To redeem a Prewards offer, simply spend like you normally would and we'll automatically add the credit back on your debit card ‐ there's no coupons, vouchers, or apps to worry about.
Sign in to Prewards anytime to see your existing offers, request new existing offers, and track your savings. You can also rate your existing offers and we'll learn to customize future existing offers to provide you with the best value.
With Prewards, shopping and saving has never been simpler!
How Does it Work?
Step 1: Signup for Prewards on our website.
Step 2: Receive email alerts or text messages with Prewards offers.
Step 3: Go to your favorite stores and use your debit card to redeem your offers.
It's really that simple. There's no big secret, just sign up and start saving each week!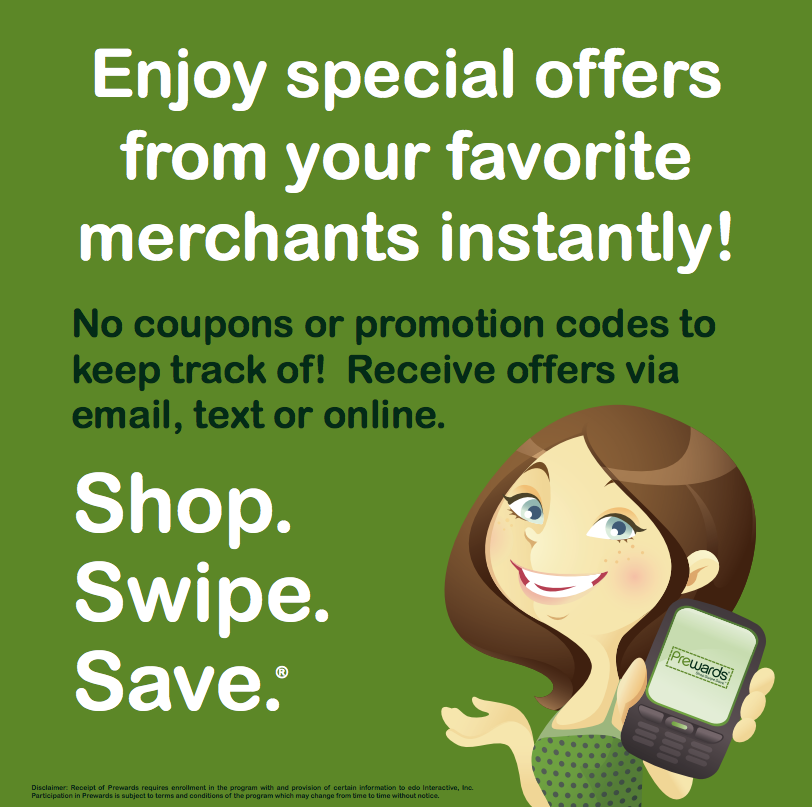 QUESTIONS?
Reach out to us to learn more about the services we offer.