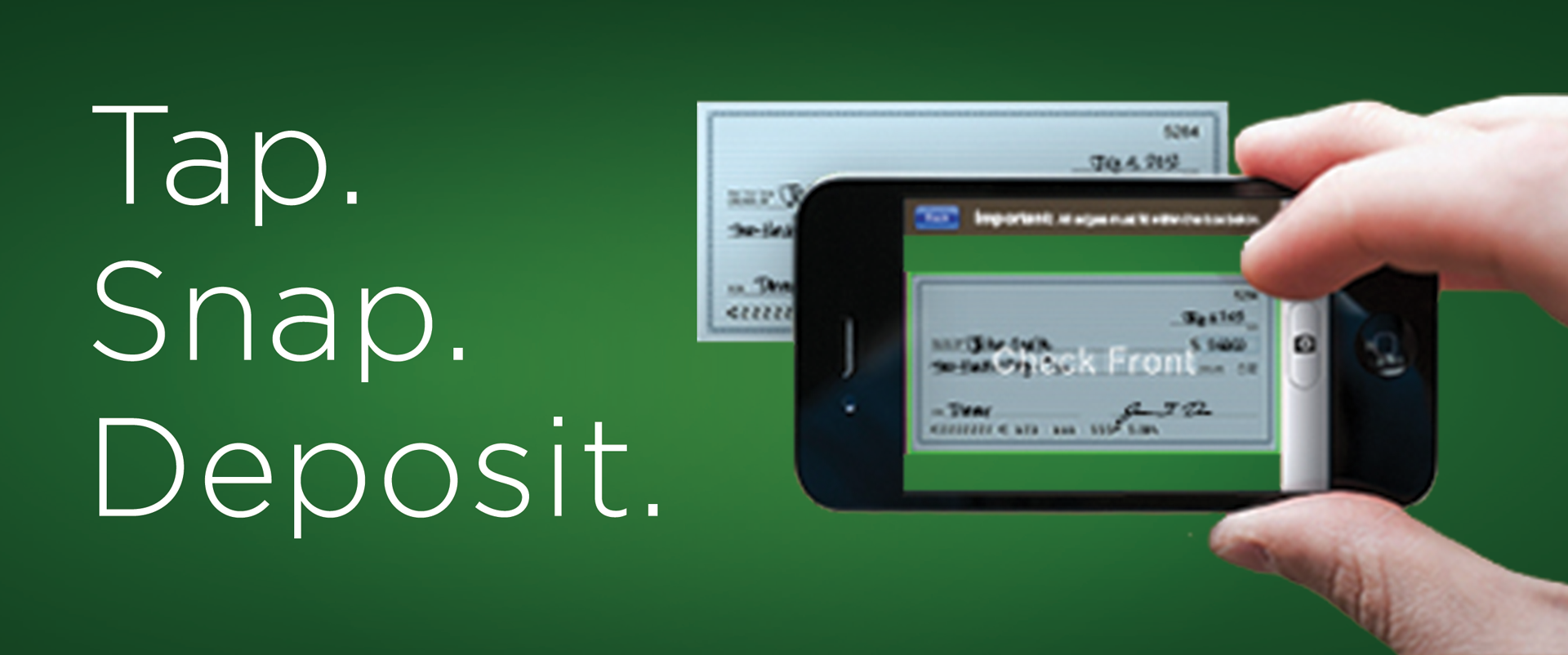 Making a deposit has never been so easy, safe, and secure. Deposit checks directly into your Magnolia State Bank account using your personal smart phone and Magnolia State Bank Mobile App by submitting photos of the front and back of each check. The confidential and secure Magnolia State Bank App ensures every check is deposited in your authorized Magnolia State Bank account. All account information and check images, only accessible with your username and password, remain private and protected. Following a deposit, write 'DEPOSITED' and the time/date on the front of the check and maintain for personal records and destroy after 45 days. Skip the teller lines, the drive, the ATM search, and the deposit slips. Enjoy the convenience of 24/7 deposits, anytime and anywhere.
Please endorse the back of each check in black or blue ink with following:
FOR MAGNOLIA STATE BANK MOBILE DEPOSIT ONLY
THE LAST FOUR DIGITS OF YOUR MAGNOLIA STATE BANK ACCOUNT #
YOUR SIGNATURE
*Deposits made before 2:00pm CST will typically be available on the next business day. Items deposited will not be available for viewing on our Internet Banking until daily processing completes. Processing days for Mobile Check Deposit are Monday-Friday, with the exception of Federal holidays.
**Deposits are limited to 5 transactions with a total of $2,500 per day, 10 transactions within a 7 day limit with a total of $5,000 per 7 consecutive calendar days and 20 transactions within a 30 day limit with a total of $10,000 per 30 consecutive calendar days.
And It's Free!
Start Mobile Banking Today It's Safe.
It's Easy. It's Convenient. It's FREE.
Use your mobile phone to:
Locate our ATMs
Check balances
Make transfers
Pay bills
Get a recent transaction summary
To text and receive messages about your account
To sign up for mobile banking (On the Magnolia State Bank Mobile App):
Enter your Access ID and Passcode in the top left corner and click "Log-In"
Click "User Services"
Click "Mobile Enrollment"
Follow the prompts to enroll your mobile device for mobile banking and/or text banking.
QUESTIONS?
Reach out to us to learn more about the services we offer.