Don't need access to your money in the near future? Certificates of deposit (CDs) allow your funds to grow with guaranteed returns for the length of your term. With competitive, fixed interest rates, certificates of deposit earn at a higher rate than most savings accounts, and offer a virtually risk-free way to increase your savings.
CDs are federally insured for your protection and are intended to be held until maturity. Our CD rates start at a 2.75% APY* for a term of 15 months and 3% APY* for a term of 30 months, with a minimum deposit of $10,000.
*Annual Percentage Yield as of January 2019. $10,000 minimum deposit of new funds.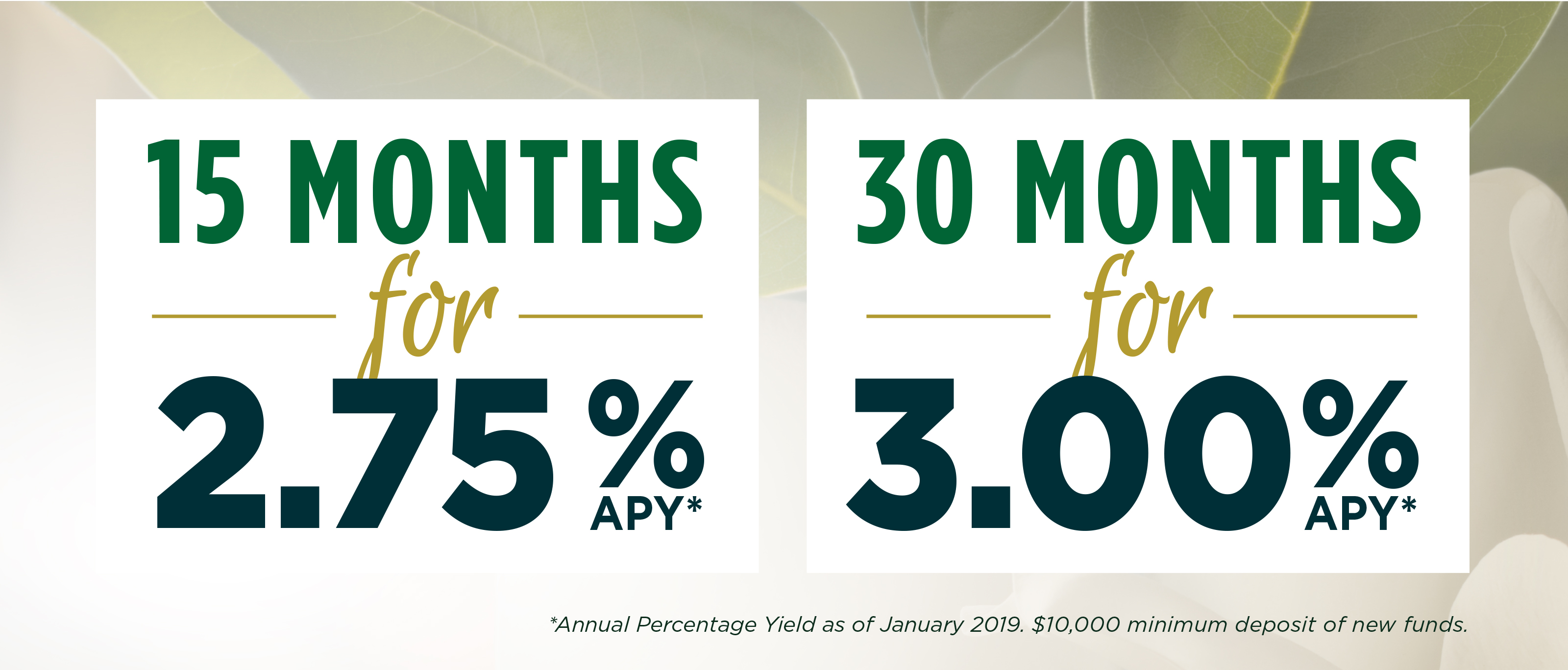 Get Started Now
Contact us to learn more about growing your savings.